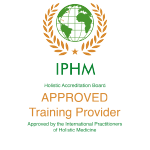 UNIQUE Online Crystal Therapy Diploma course Accredited by the International Practitioners of Holistic Medicine
This course teaches you all you need to know to become a qualified Crystal Therapist and you have my full support in a private Facebook group during and after the course
AND/OR Heal Yourself for LIFE!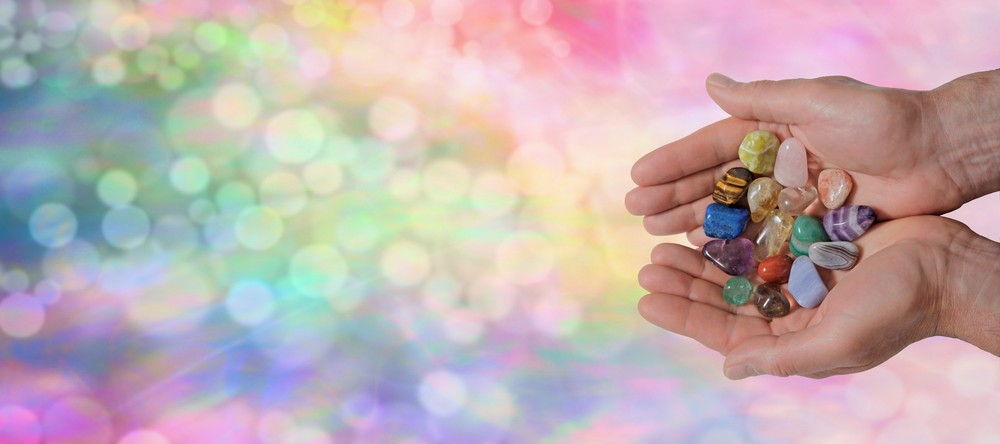 I LOVE, LOVE, LOVE crystals and I am super excited to announce my unique newly accredited unique Crystal Therapy Diploma course!
Let me ask you a few questions to find out whether this course is for you:
Are you struggling to remove those limiting beliefs and patterns in your life?
Are you sick and tired of struggling to remain positive and motivated?
Are you fed up of trying different methods to improve your relationship with money?
Do you feel like you are going round and round in circles and not really getting anywhere in life?
Did you know that crystal therapy is super powerful at working on absolutely any blocks that you may have?
Not only does crystal therapy clear blocks in your chakras, it also clears blocks in your aura. These blocks can be from the past or the present and, if not cleared, they will keep blocking your chakras which, in turn, causes those unwanted blocks and repeated patterns in your life.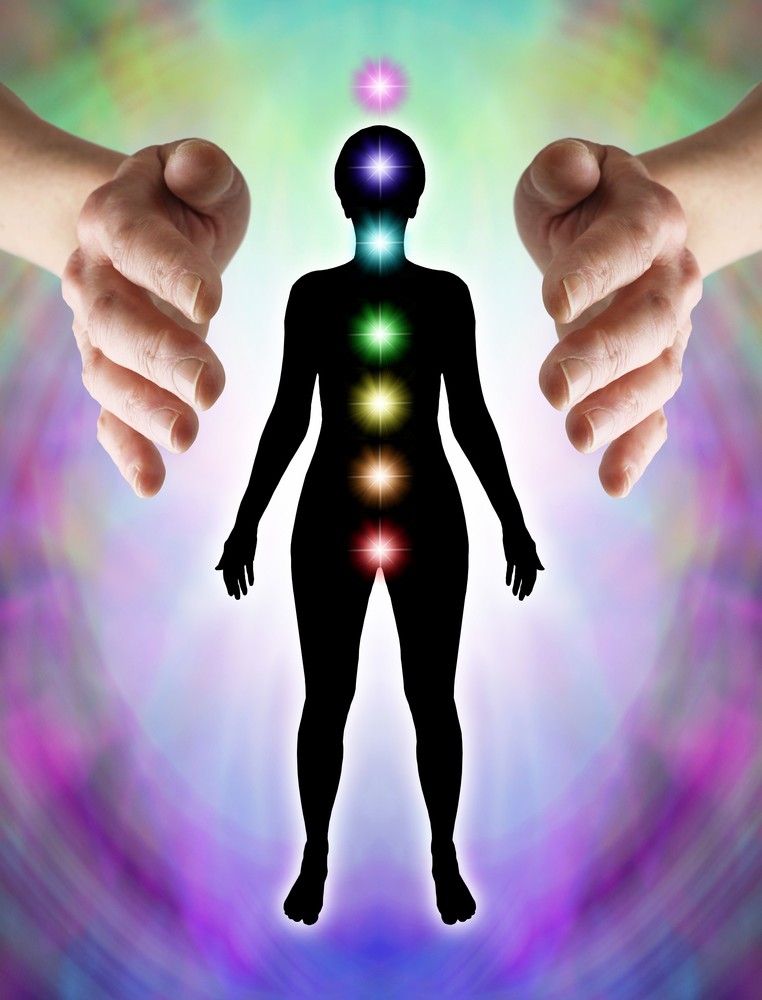 Are you a real crystal junkie but you're not entirely sure how to use them?
Would you love to learn how to use crystals to heal yourself and others?
Would you love to remove those blocks in your aura from the past once and for all?
Would you love to learn how to heal imbalances in your meridians (used in acupuncture)
Would you love to learn how to use powerful crystal healing webs to give you more energy, increase your motivation, improve your money flow, give you more confidence in fact intuitively work on anything you need?
Would you then love to be able to use that knowledge to heal others as well as yourself and then maybe start your own crystal therapy business or add it to your current therapy practice?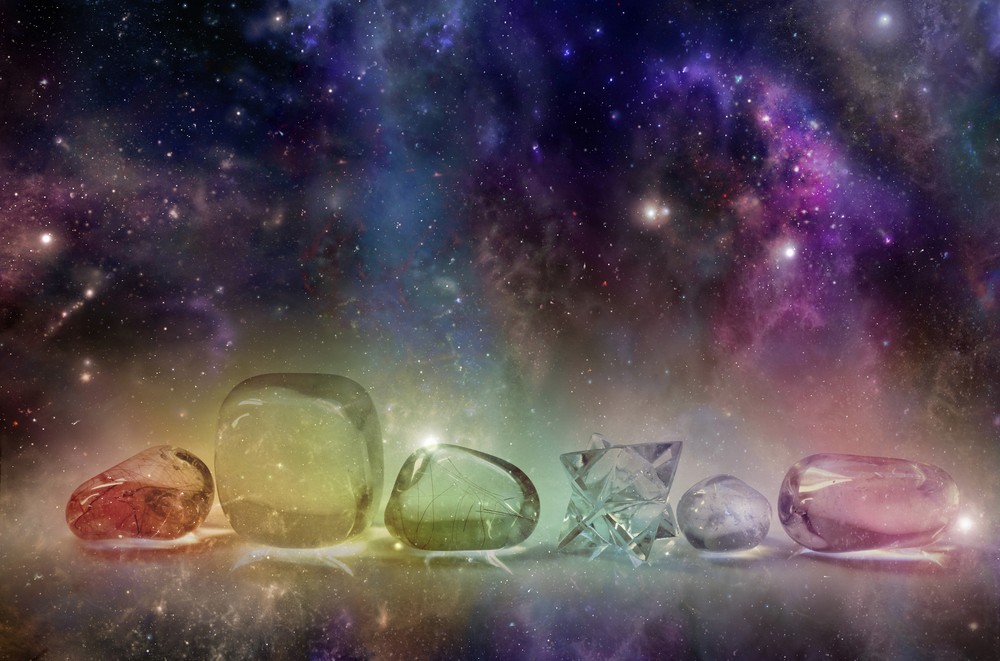 Can you imagine how you would feel if ....
You could learn all about using crystals to:
Intuitively choose set webs for your own and other's wellbeing to bring about stress and trauma release, increased confidence, deep healing, balance and calming, to name but a few.
Clear blocks from the past once and for all

Crystal healing is super powerful at healing blocks from the past in the aura. If these blocks are not cleared, they will keep blocking the chakras
Get you back to your old self using systems healing
Heal any imbalances in your meridians (used in acupuncture)

Clear any blocks in the five lines of your aura

Eliminate pain or ailments in the physical body

Clear the main chakra points in-person and via distance
You will also learn:
How to space cleanse a room or an entire building

How to pendulum dowse effectively

How to make really effective gem elixirs

How to use colour in healing

How to Ground and Protect yourself effectively

How to release emotional trauma from the past including past lives

How to remove invasive energies

How to set up powerful crystal healing webs to continue to send crystal healing over a number of days
We live in a technological age, where no one ever questions the use of crystals which are used every day to power our computers, watches, clocks, cars and various pieces of machinery.
The use of crystals for healing and general well-being is super powerful and has been around since the beginning of history. Nowadays, more and more people are turning towards alternative therapies in order to address their ailments.
This crystal therapy course is the application of the healing powers of the crystals using UNIQUE methods for the benefits of yourself and others. There is no other online crystal course like it and, once you have discovered self-healing through this method and the power of the crystals, you will release those blocks and stuck patterns and unleash a new energised, confident and creative you. In fact, it's life changing!




How Does it Work?
In crystal healing, crystals are placed onto vital nerve centres, chakra points or meridian points on the body. The stones act as a catalyst to perpetuate and integrate more colours and light into the subtle energies of the human aura.
Increased energy frequencies dissolve and dissipate the dark shadows of suppressed or unreleased pain that cloud the aura, confuse the mind or disease the body.
Crystals can neutralise negative energy, thus releasing mental and physical blockages
As you work and begin to trust your crystals, your world will begin to open up and you will be amazed at the developments which occur.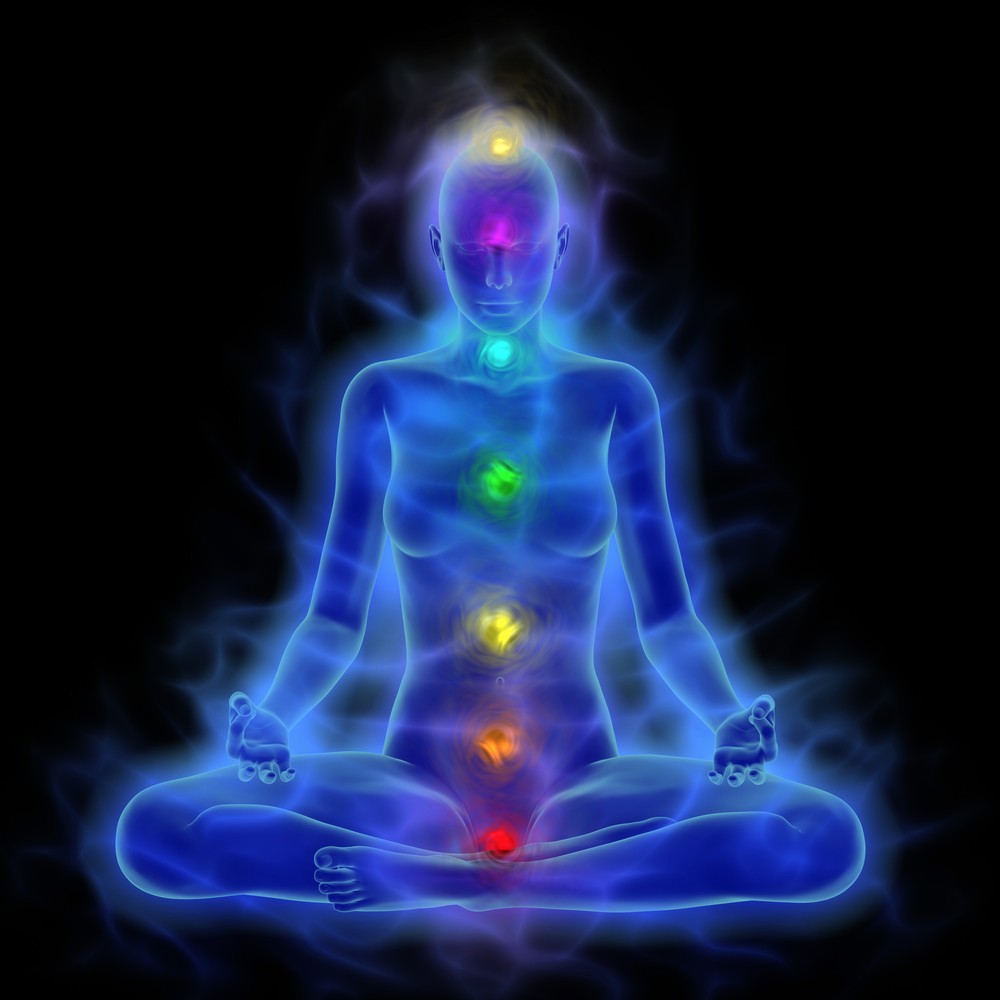 No more feeling ...
Frustrated at not knowing how to use crystals to heal yourself and others
Stuck in life and not being able to move forwards - as you go through the course you will be healing yourself and removing those blocks once and for all.
Being able to use that knowledge to help your friends and family and then, after some practice, be able to charge for crystal therapy if you wish
Are you ready to take a step up and learn how to do this amazing crystal therapy?
Its time to stop feeling overwhelmed with all the information out there and trying to do it all alone

It's time to invest in yourself and embark on my Crystal Therapy Course NOW!
This course is NOW ONLY £480
AND you can pay in 10 x monthly instalments of £48
Just click on ENROL ON COURSE



I love, love, love this course as anyone that completes it can become a crystal therapist themselves and believe you me, crystal healing sessions sell like hot cakes!
What Will I Get?
A structured online programme featuring video demos, PDF documents and slides.

All the handouts you need


A FREE clear quartz crystal cage pendulum and full crystal chakra set (needed for 5 line clearing of the aura)

A certificate upon completion


Chance to gain a Diploma by completing case studies and a small handbook
PLUS
Support from me and other members in a private Facebook group. I will always be there for you if you need any help or advice. I know how frustrating it can be when you complete a course and do not get any support afterwards.
PLUS
Calling in of Reiki energy programmed for the group. I have programmed reiki energy that you can call in whenever you need to feel calm and protected, disconnect from the energy of others and help you to gain confidence.
PLUS
Downloadable videos & PDF files for you to keep, covering all the above topics
AND
You can do the course at your own pace. You will have LIFETIME ACCESS to all of the learning materials and the programmed energy.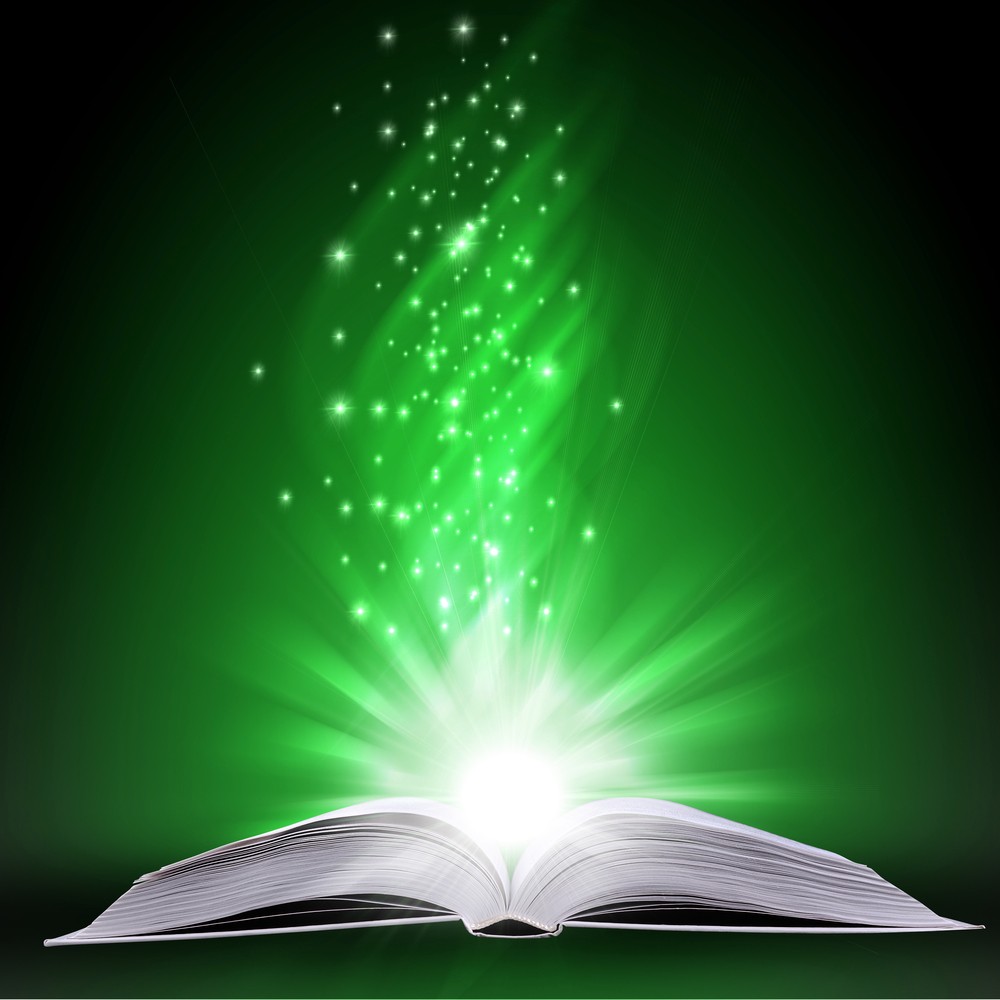 How Long is the Course?

This is a minimum of 5 weeks course. You need to thoroughly understand and implement the healing from each module before going onto the next one. However, you can do the course at your own pace and this fabulous new learning platform tracks your progress as you go through all the modules.
There are 5 modules which are detailed at the bottom of the page.
So, how much are you prepared to pay to invest in yourself RIGHT NOW to change your life?
This course is NOW ONLY £480
AND you can pay in 10 x monthly instalments of £48
Just click on ENROL ON COURSE
I love, love, love this course as anyone that completes it can become a crystal therapist themselves and believe you me, crystal healing sessions sell like hot cakes!

Who is this course for?

Complete Beginners
People with some experience of using crystals
People who have done some form of crystal therapy training before and wish to learn this unique method.
This Course is for you if:
You want to change your life for the better and create the life you dream of

You want to remove all those blocks you have in your chakras and your aura that are causing repeating patterns in your life and stopping you from moving forwards

Money blocks

Relationship blocks

Self Esteem Blocks

Confidence Blocks

You want to be able to heal yourself for the rest of your life without having to fork out another penny for healing

You want to be able to heal your friends and family

You want to be a fully qualified crystal therapist and start or add to your own holistic business

This course is NOT for you if:
You don't want to change your life for the better

You have all the money you need and want

You have everything in your life that you need and want
What others think:
Don't just take my word for it, check out what others have to say about this course and the benefits of crystal healing: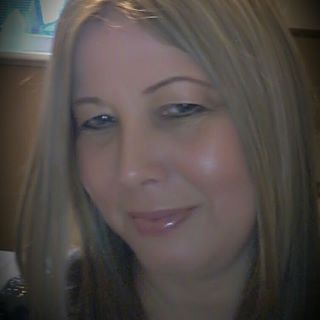 I am absolutely loving the Crystal Therapy Course by Jan Taylor. I had looked at many crystal courses but as soon as I watched a video of Jan doing chakra balancing I knew this was the right course for me. I have completed Modules 1, 2 and 3 so far and am just starting Module 4. I have already learnt so much from the first three modules and am excited to start my next module. The videos and information are easy to follow and are full of information and techniques that I had never seen before and I found it amazing to be able to do these techniques while I was learning. It never ceases to amaze me how it all works but it most definitely does.
I would highly recommend this course to anyone, especially if you like the idea of actually putting what you learn in to practice on yourself, and friends and family as you go along through the modules.
The confidence this course has given me in my Crystal Healing is immeasurable and I am truly grateful I found this particular course.
Jan is an amazing teacher and mentor, who is always happy to guide and support you and has a unique way of getting all the information across without you feeling overwhelmed. I cannot recommend this course and this lovely lady highly enough.
If you're reading this and you're looking for a new and exciting way to work with crystals......then in my opinion this is the perfect course.
Linda, UK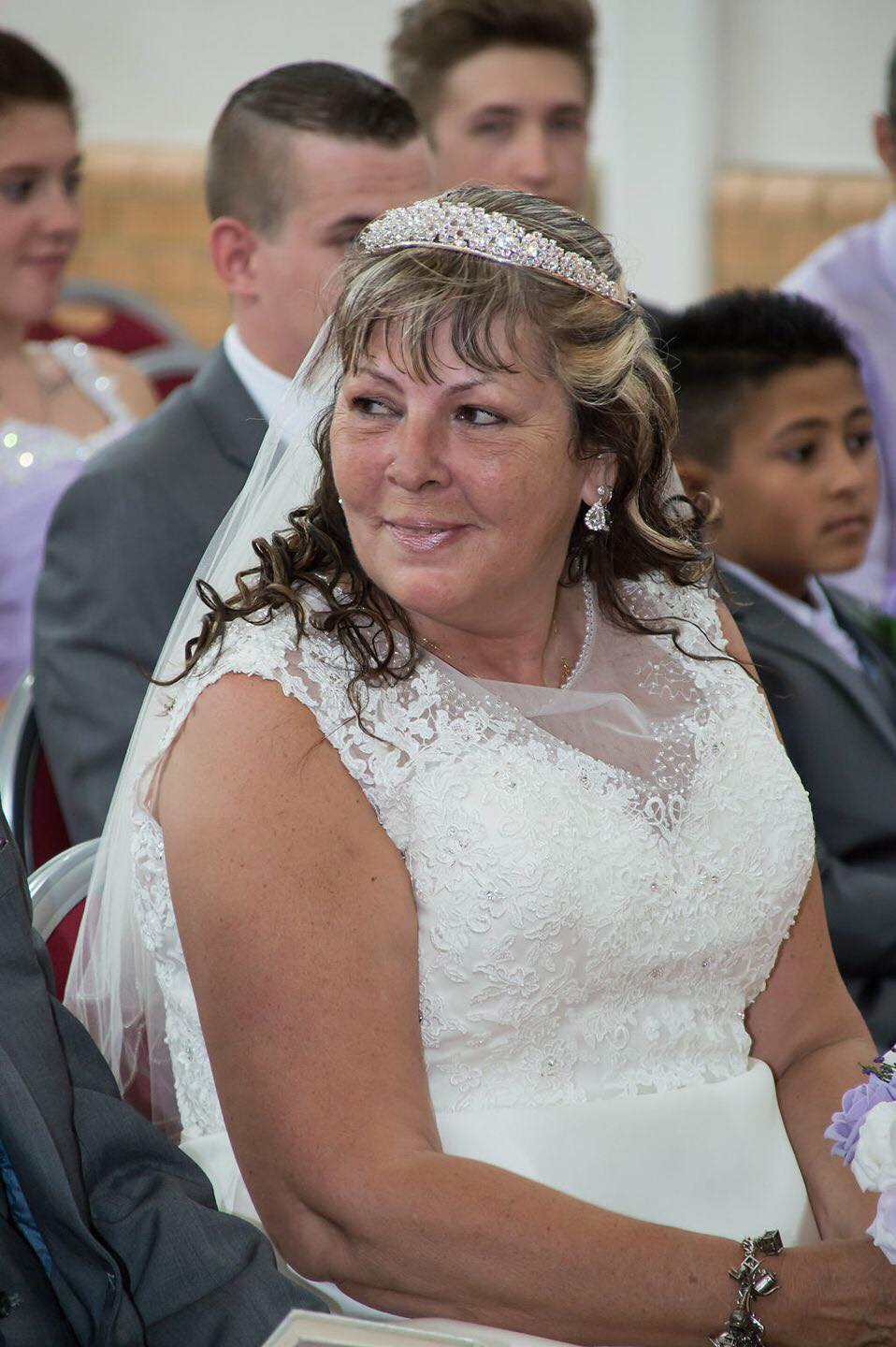 Jan Taylor has been my teacher on many of her courses. I am working my way up on my crystal healing and wanted to tell you all how amazing the crystal healing course. I love doing it and the satisfaction that i get out if it is just amazing.
Helping people has always been something that i have done for a living as a retired nurse. Now i can help people to heal in a lot of different ways thanks to Jan's Crystal Healing course.
If you are wondering if you should do it then then don't give it another thought. JUST DO IT. You won't get a better course or Teacher than Jan. She is always there if you need more guidance all the way. I can't stress enough how amazing this course. And how It makes you feel when you have done a healing on someone and the thanks you get for it and how wonderful you have made people feel after. This is a life changing course. So just go for it!!!!!! Maria xxx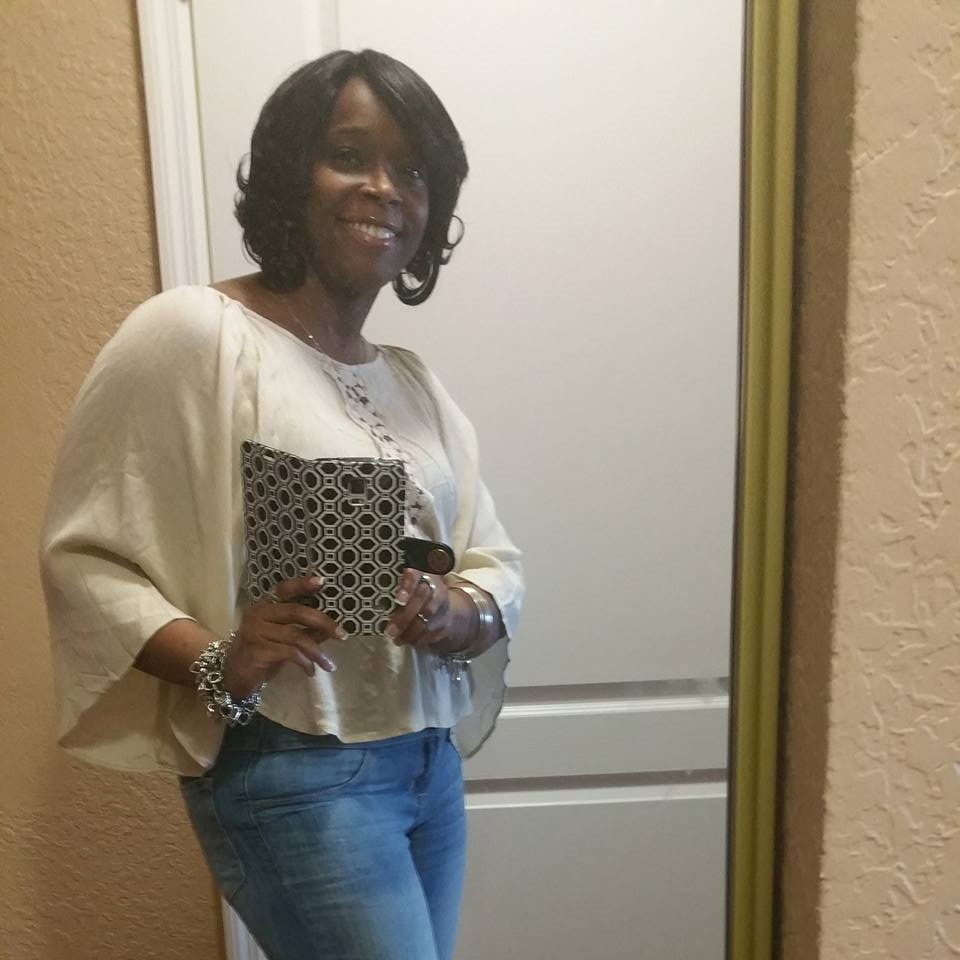 Jan did a crystal healing on me February 2016. Since then, I have been traveling, I've received expected and unexpected financial abundance and most importantly, her work was able to revive a gift I knew I had but wasn't able to tap into.....instant manifestation
Jan is a beautiful, loving and selfless soul, Tiffiney, Florida, USA
Your Instructor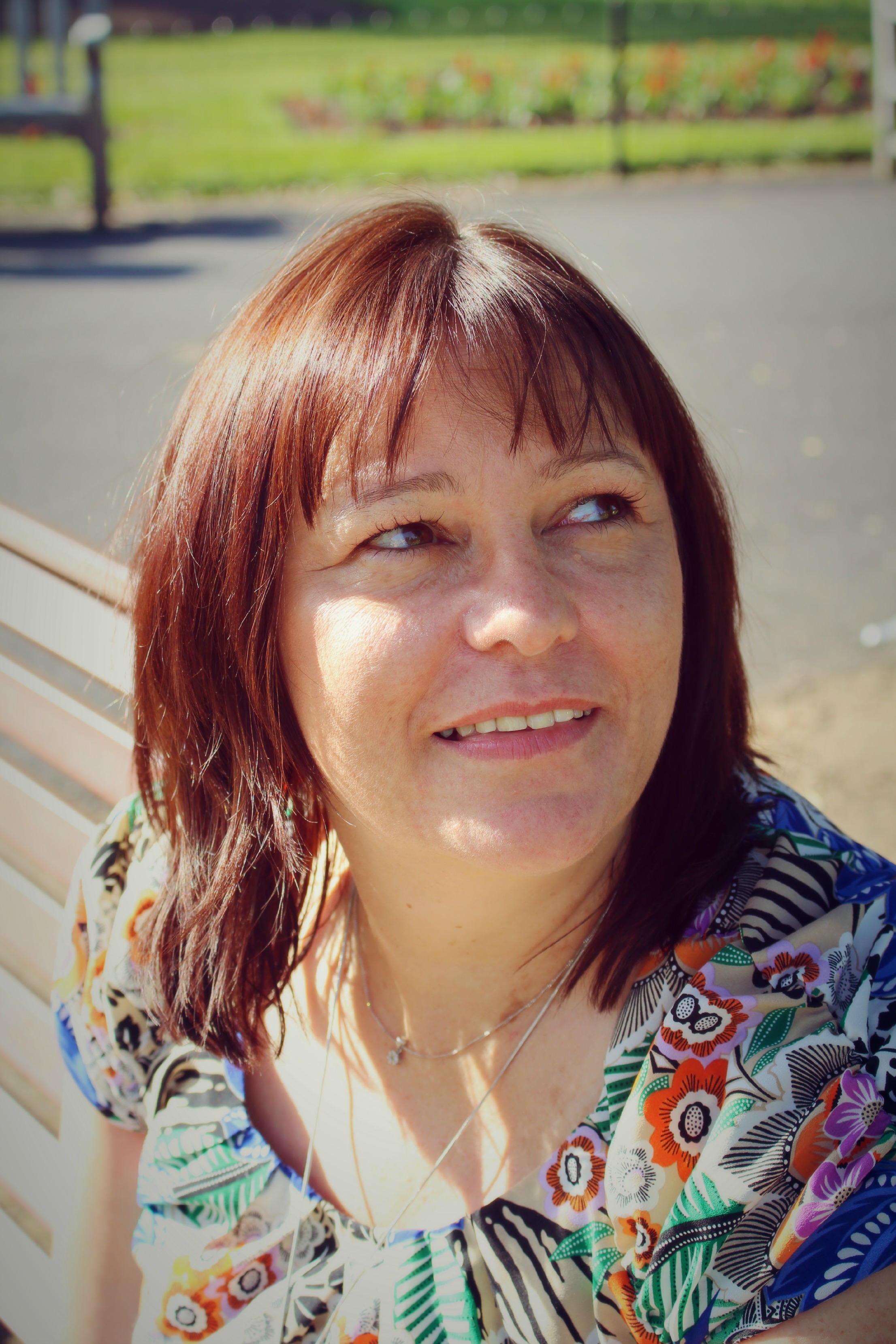 I am an Intuitive Reiki Master Teacher and a Crystal Therapy Teacher with a Diploma in Crystal Therapy who has a passion for working with energy and crystals.
Having done healing on myself and others I have been in awe at the super fast results gained from Reiki and crystal healing and how much it changes people's lives by helping you get rid of the old junk that is holding you back in order to manifest the life of your dreams.
I also have 14 years teaching experience, teaching IT in further education which has enabled me to structure my courses in a simple yet detailed, easy to follow, programme.
It is my mission to help ladies worldwide to create a better life doing what they love and to attract more love, light and abundance into their lives! I love helping them grow and shine!
So don't delay, book yourself a place TODAY at this SPECIAL PRICE! You won't regret it and will have so much fun learning with others!
Not only that but it will also change your life by clearing the blocks on yourself for the rest of your life!
How much of a price would you put on living the life you long for? This course is a small investment weighed up against the value.
This course is NOW ONLY £480
AND you can pay in 10 x monthly instalments of £48
Just click on ENROL ON COURSE
I love, love, love this course as anyone that completes it can become a crystal therapist themselves and believe you me, crystal healing sessions sell like hot cakes!

Terms & Conditions
The instalment plan is a legally binding contract. If you pay by instalments, you are liable to make every instalment up to the full amount. Payments will be taken automatically for 10 months and will stop automatically after the 10th month.